About us
Gradska plinara Zagreb d.o.o. deals in the regulated energy activities of gas distribution. The company has a 155-year-long tradition, and has kept the standard of high quality maintenance and construction of the gas network. It is a leading gas distribution company in Croatia, and its economic activity is fully in line with the European practice of high standards of quality, protection and safety. The company's objective is to ensure safe and reliable gas supply for end users, and to maintain their trust in the gas distribution system, as well as their satisfaction.
The distribution network spans 3,810,000 m and has 280,33 users.
Gradska plinara Zagreb d.o.o. distributes natural gas to users in the areas of the cities of Zagreb, Zaprešić and Velika Gorcica, and municipalities Brdovec, Pušća, Marija Gorica and Dubravica. It also works in the expansion, safety, reconstruction and construction of the distribution system.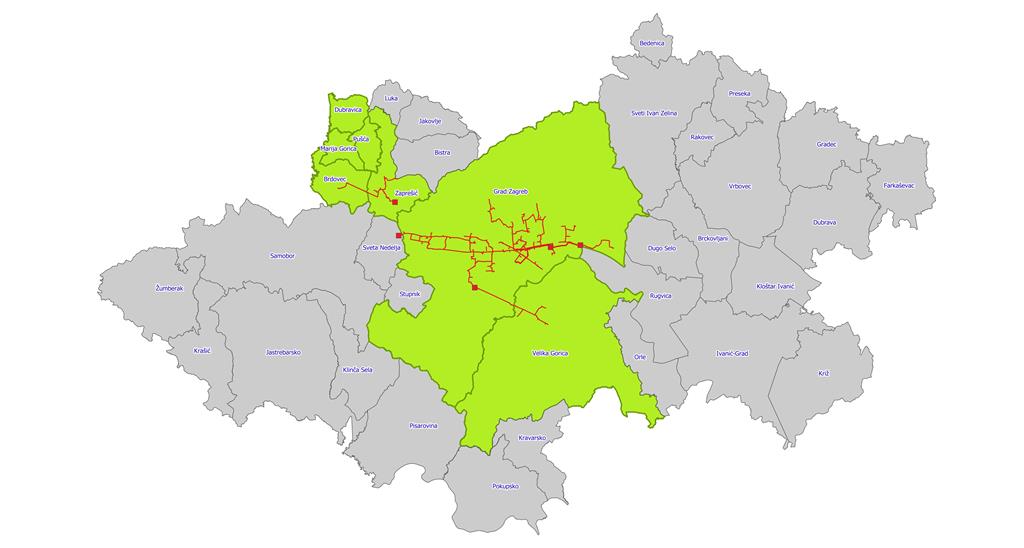 Print page
Gradska plinara Zagreb d.o.o.
More